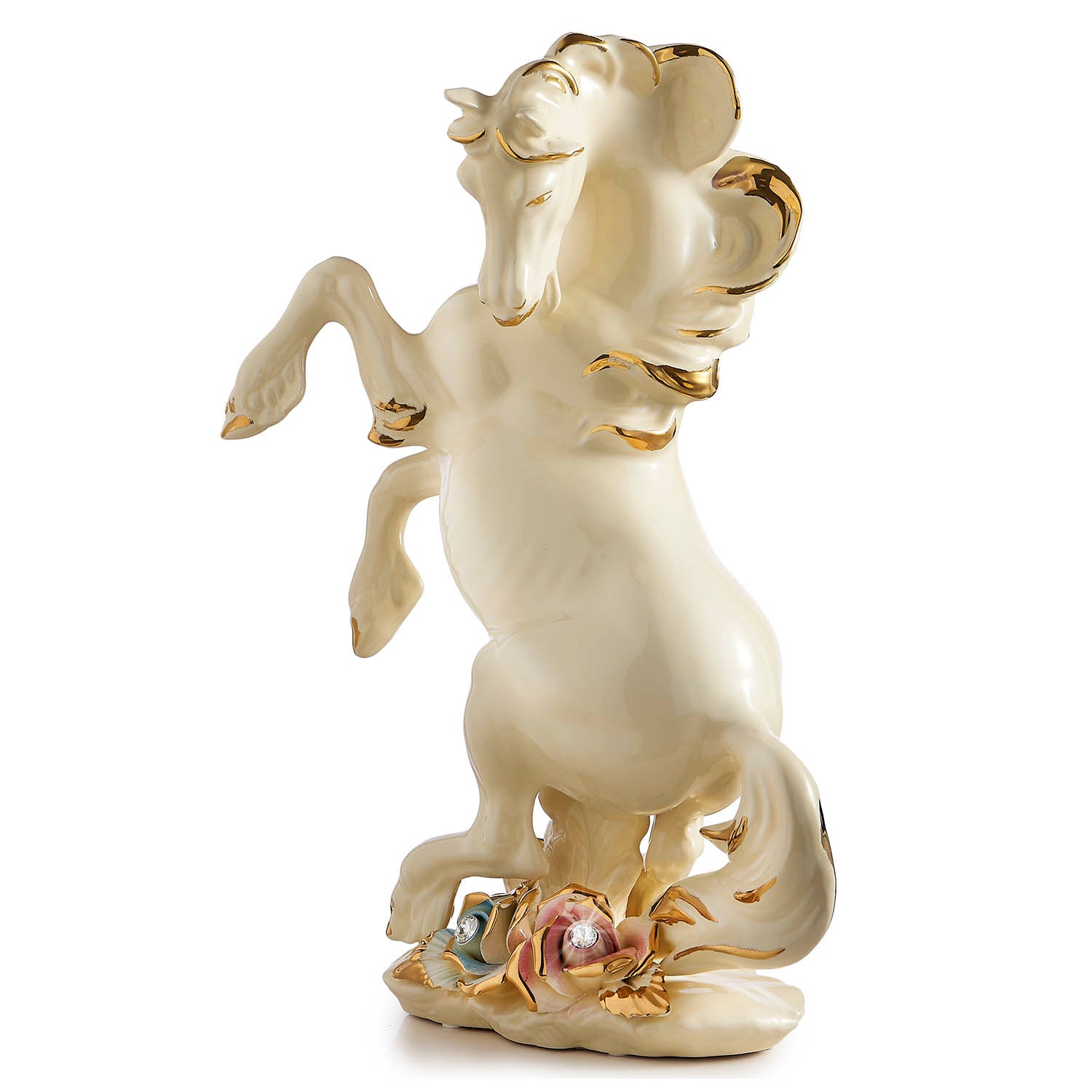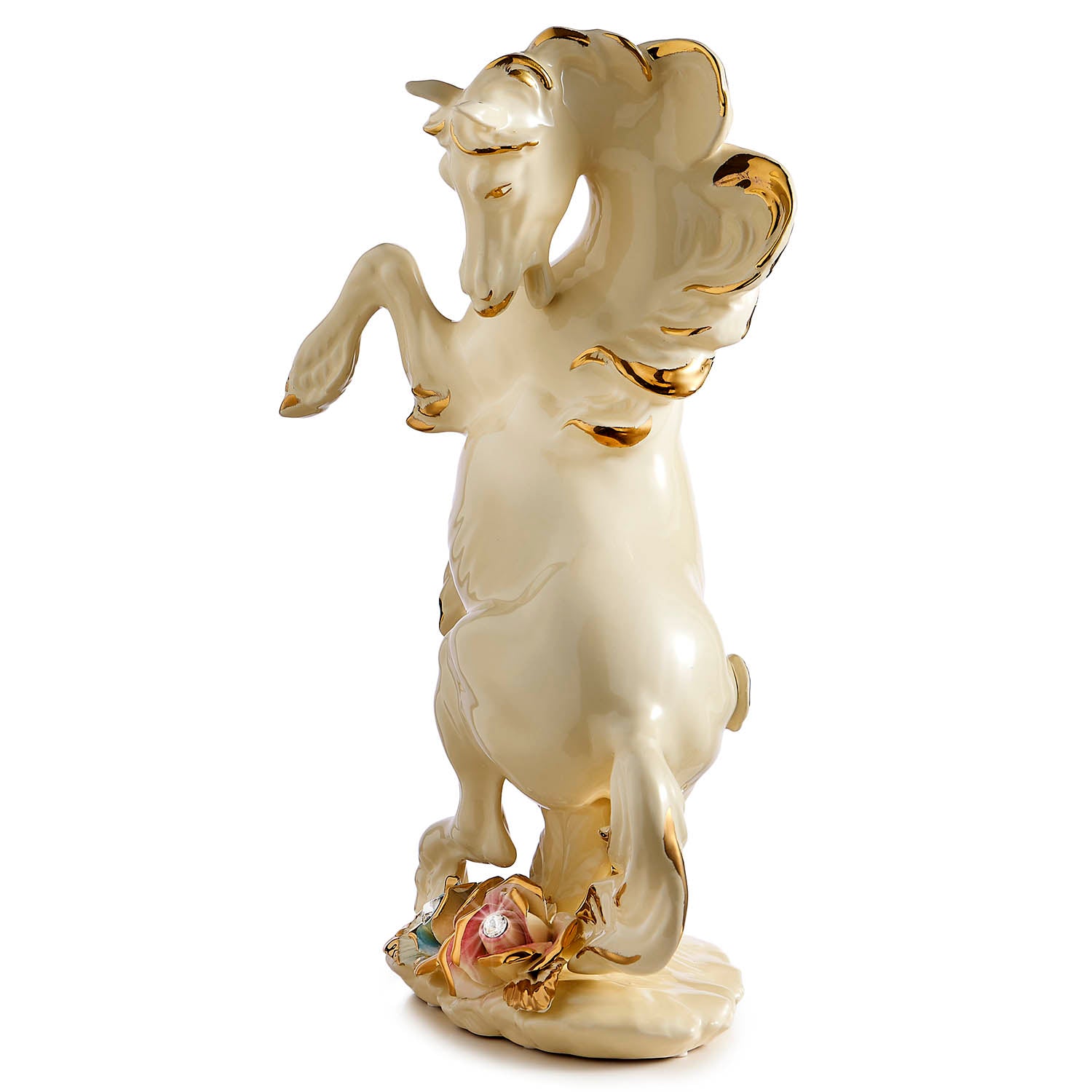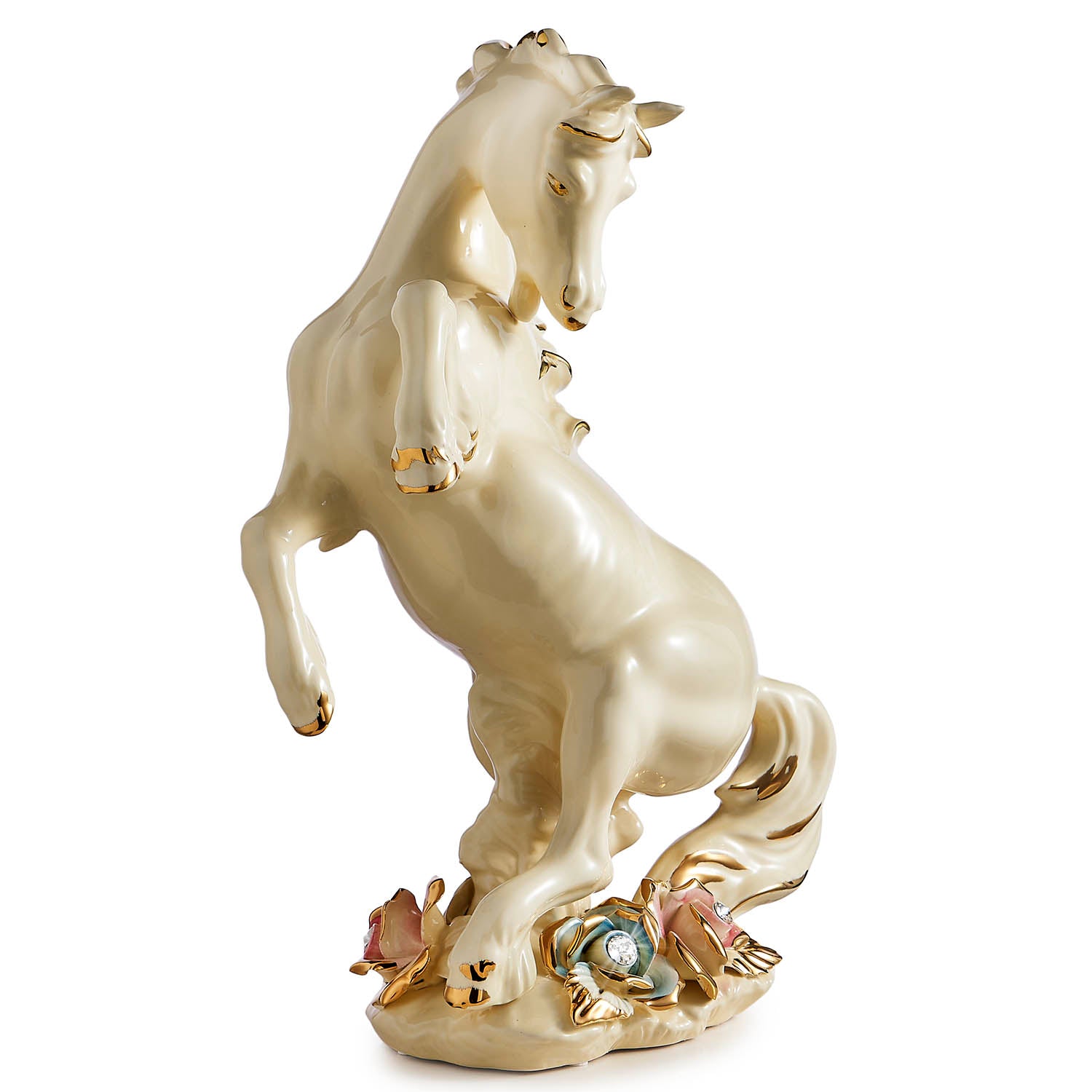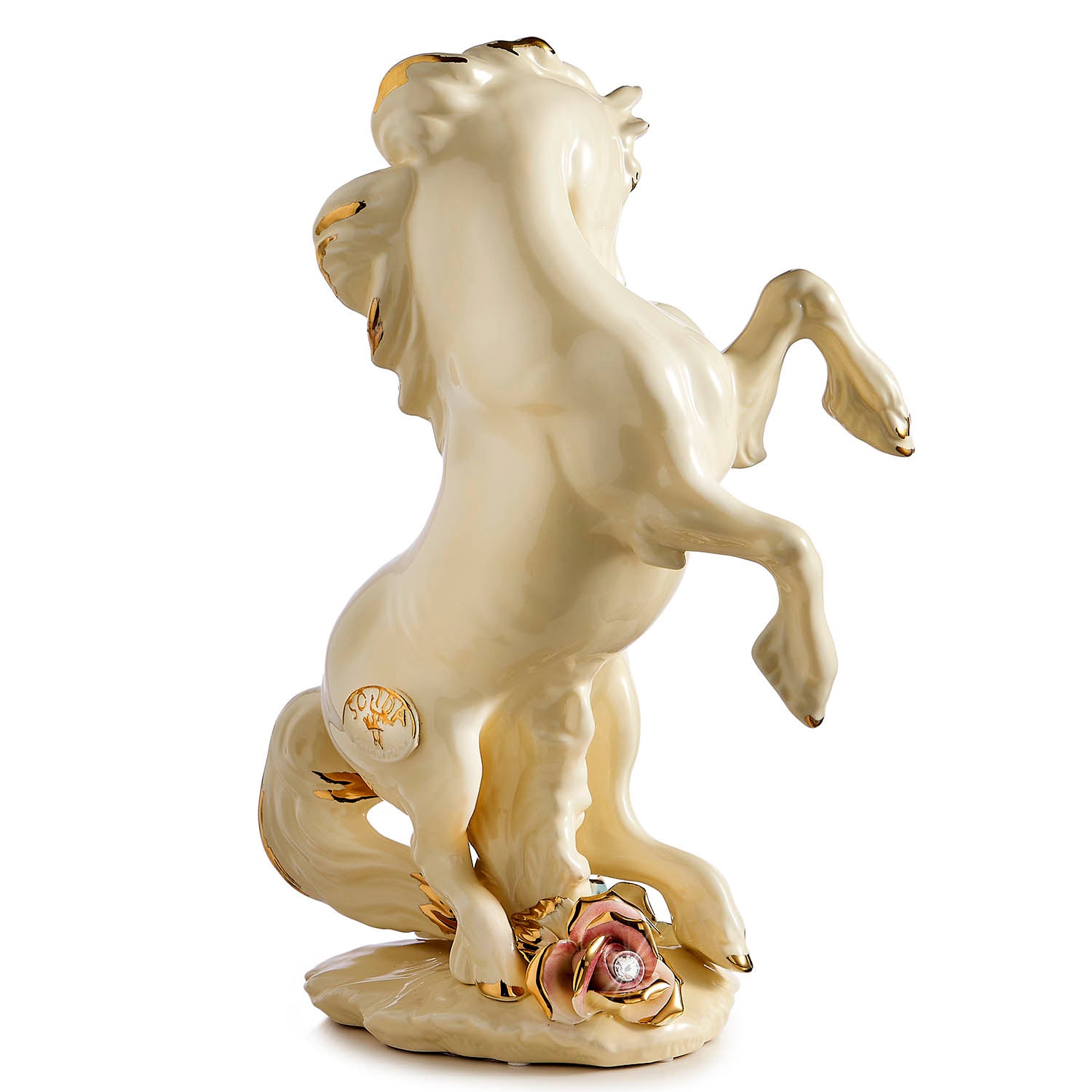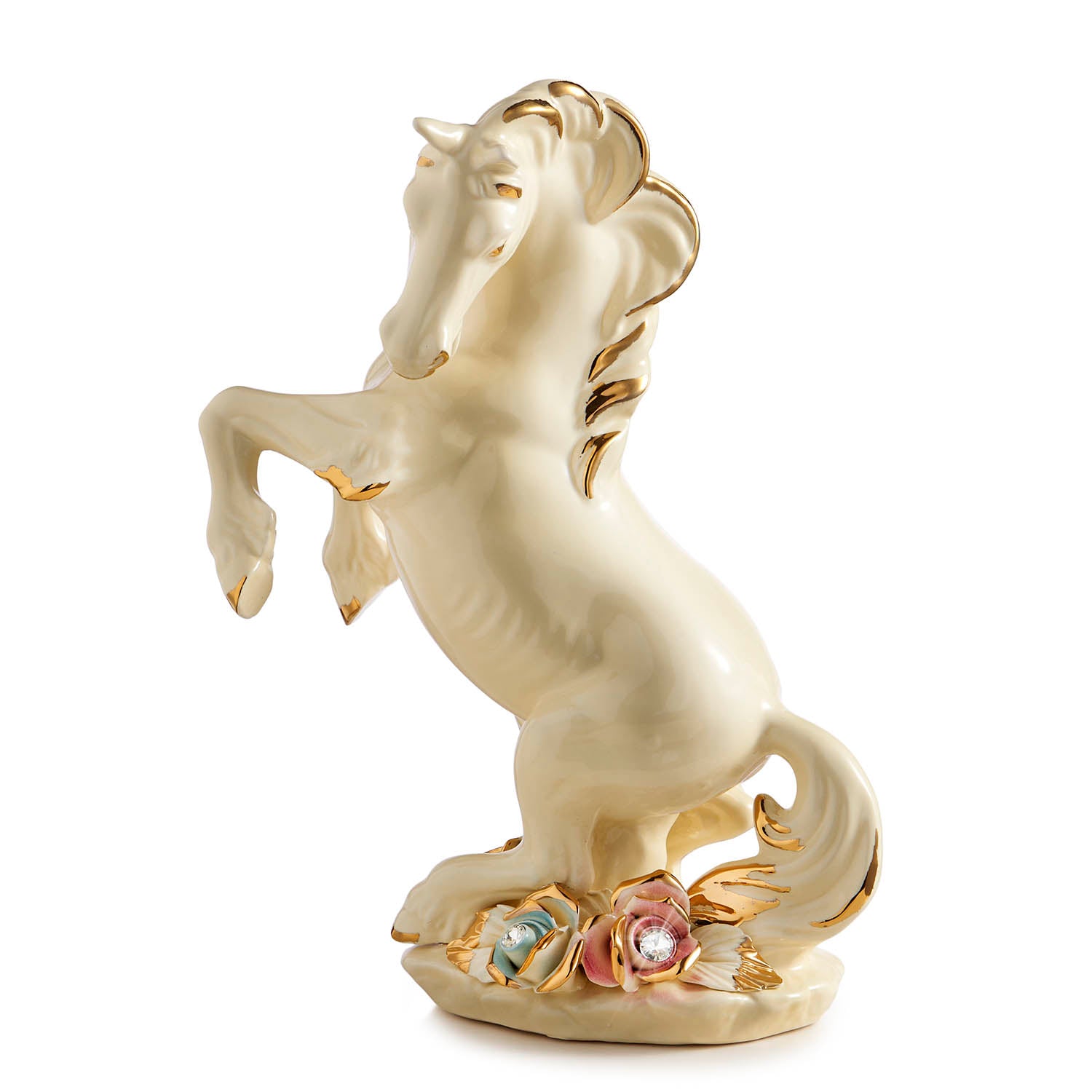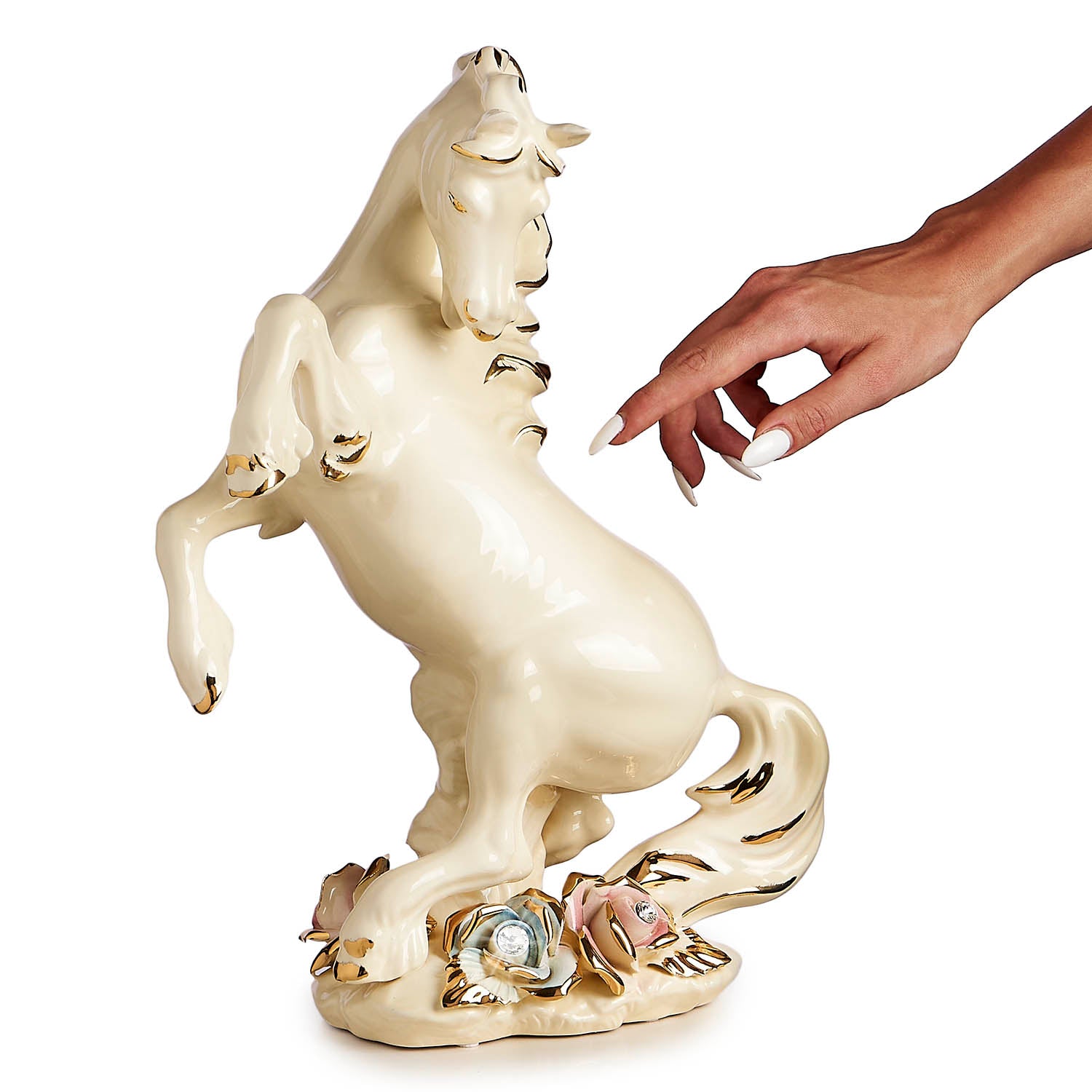 Cavallo Capodimonte Grande
Description
Dimensions
Shipping
Cavallo Capodimonte, il volto è disegnato con linee di oro 24k come tutto il resto del pezzo che viene addobbato con marcate sfumature in oro 24 k che donano luce e armonia al pezzo. Alla base vengono posizionate delle roselline a cui si incastona uno Swarovsky. La spedizione è sicura, grazie all'utilizzo di materiali da imballaggio ottimi e resistenti. Nel caso di rottura dell'articolo si procederà alla sostituzione.
Altezza Cavallo : 40 cm
Larghezza: 30 cm
Profondità: 20 cm
Peso: 3,5 kg
Materiale: Ceramica
Finitura: Realizzato e dipinto a Mano, finitura oro lucido
Codice Sonda Ceramiche: 160-30G
I tempi di spedizione possono variare da 5 a 15 giorni lavorativi.
I nostri prodotti vengono rifiniti e confezionati con estrema cura ed attenzione, ogni minimo dettaglio viene curato per preservare il prodotto durante il trasporto.
Cavallo Capodimonte Grande
FAQs
Can I customize the product?
Yes, the product is made and painted by hand, so it is possible to change the colors used and also change the type of flowers. This could lead to an increase in working days (therefore for the shipment of the product) and the price of the chosen item.
Do I have a guarantee of the originality of the product?
Yes, on each piece made by us there is a guarantee with our ceramic brand and applied directly to the piece, in addition, the paper guarantee is inserted during packaging.
Are there any outlets?
Our office is located:
Via Friuli, 12 - Loc. Le Prese
36027 Rosà (Vicenza) Italy
Here you will be able to buy and see many other unique pieces, and you will also be able to visit and get to know the entire production personally.
Can I become a Ceramiche Sonda reseller?
Yes, for more information, please send a formal request to info@ceramichesonda.it
We carefully select our sales network, provide samples, paper / digital documentation and personalized discounts.
Shipments
Packaging
High quality materials are used for the packaging of our products to preserve the integrity of the product. Each piece is wrapped, as a first step, in bubble wrap; subsequently it is placed in an impact-resistant cardboard box which is then filled in the empty parts with polystyrene to cushion any impacts.
Couriers
We are in contact with the couriers up to the time of delivery to guarantee the right service without inconvenience. Our couriers are reliable and available for any type of request.
Made
In the event that a defect or a chip is found in the product when you open your package, you can send us an email to the address: info@ceramichesonda.it, with a photo of the item where you can see the defect. The damaged piece will be replaced with a new one.
Who we are
The Capodimonte Rose
Our hallmark?
It is the applied rose .
All of our craftsmanship, our knowledge and our love for this work which requires patience and the right production times are enclosed in the details of the petals, completely handmade.
Capodimonte ceramics
We specialize in the production of Capodimonte style ceramics : vases, figurines, centrepieces, candlesticks, clocks, framed tapestries and much more.
Our creations tastefully furnish the space they inhabit, bringing all the elegance and style of the Italian ceramic tradition and the high Made in Italy craftsmanship.
Probe ceramics
Ceramiche Sonda has made itself known and appreciated over the years for the extreme quality and attention to detail of its manufacturing, especially for the creation of
floral applications in the typical Capodimonte style and very elaborate large-scale furnishing accessories .
Sonda Ceramiche
Hand-crafted flowers and decorations
Technique, professionalism, extreme precision: this is how we pay homage
to a style known all over the world for the quality and elegance of its finishes.
Capodimonte ceramics